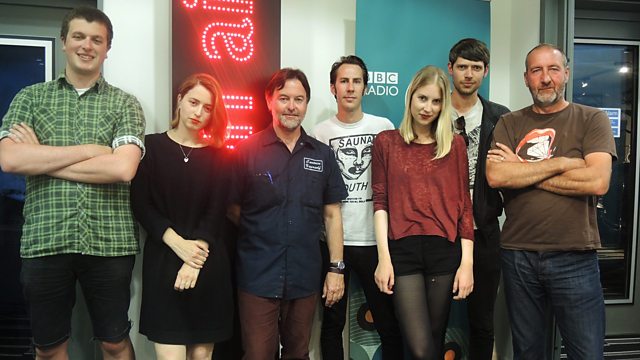 The Moles - Live Session
There's been an invasion in the studio as Marc finds The Moles have appeared to perform in session.
The Moles were the first of many bands Australian singer-songwriter Richard Davies formed in Sydney in the late 80s. The first album Untune The Sky came out in 1992, but the band split up a year later.
Davies released another album under the moniker in 1994, as well as forming Cardinal with Sebadoh drummer Bob Fay and Eric Matthews after a move to New York.
He went truly solo in 1996 but toured with Cardinal a few years ago but now Davies is finally burrowing back through time to release new material and tour as The Moles. New single Beauty Queen Of Watts is released as a double sided single with The Chills both sides played by Marc.
Tracklist:
- Wires
- Beauty Queen of Watts
- Propeller
Duration: