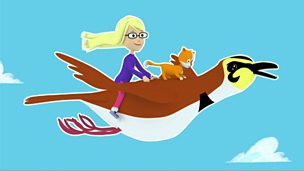 Ep. 13 Flying High
Duration: 06:06
We meet a young girl called Melody and her mum. Melody is in the park playing on the different equipment. Once she has finished playing she hears a bird singing. Melody asks her mum if she has any music that sounds like birds. Her mum plays her 'The Lark Ascending' by Ralph Vaughn Williams. As Melody listens to the music, she is transported into an animated world, and she starts to think of a story in response to the music. Melody imagines going on an adventure with her toy Fudge. Soon she is riding on the back of a lark through the blue sky. The lark is having a competition with the other birds to see who can fly the highest. The swallow wins but Melody thinks that the lark should win a prize for singing the sweetest song.
Available since: Sun 29 Jun 2014
This clip is from
13/20 Melody listens to The Lark Ascending and imagines a world of birds flying high.
First broadcast: 01 Jan 2014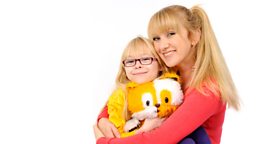 Featured in...
Short mixed-media films about a partially-sighted girl with an incredible imagination.