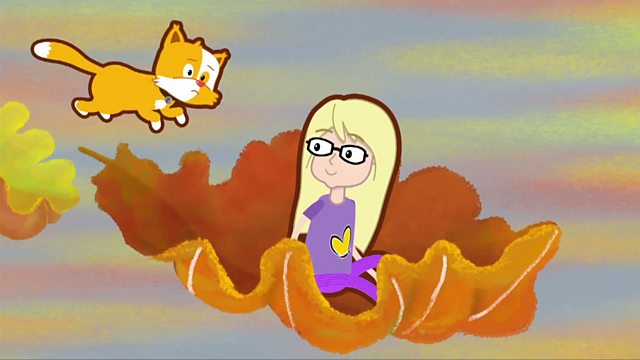 Ep. 12 Coat of Leaves
We meet a young girl called Melody. She wants to go out and play with her mum and cuddly toy Fudge so she puts her coat on ready. Melody's mum explains that the seasons have changed and she can't wear her summer coat anymore as it is too thin and she will be cold. Melody listens to 'Autumn' from Vivaldi's Four Seasons. As Melody listens to the music, she is transported into an animated world, and she starts to imagine a story in response to the music. She thinks about trees and how they change in Autumn and Winter. The oak tree dances round, proud of his green leaves. The weather begins to change and the evergreen tree tells the little oak tree that soon his leaves will drop off. As the weather gets colder and Autumn begins, the leaves change to red and gold. A cold wind passes and the trees begin to lose all of their leaves. The evergreen assures the little oak tree that soon it will be spring again and he will grow a new coat of leaves.
Featured in...
Short mixed-media films about a partially-sighted girl with an incredible imagination.