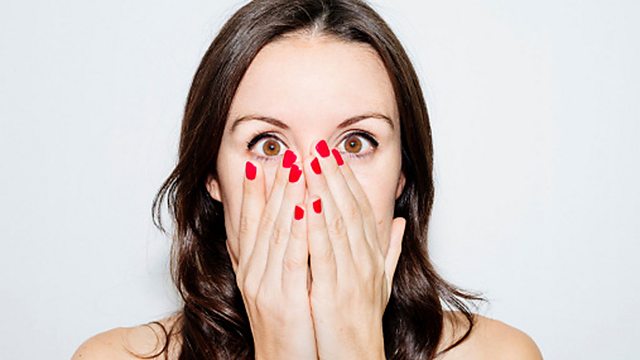 Coincidence
Listen in pop-out player
What is coincidence and why do we attach meaning to it? Jo Fidgen hears World Service listeners' gripping coincidence stories.
Some of them are almost unbelievable. But are we simply failing to understand randomness, and the law of truly big numbers?
Produced by Charlotte Pritchard
(Photo of a young woman with her hands over face. Credit: Getty Images)
Last on
Contributors
Ian Greenhalgh, Reverend of Clapham, North Yorkshire, England
Dr Magda Osman, Psychologist at Queen Mary, University of London and author of "Future-minded: The psychology of agency and control"
Professor David Hand, statistician at Imperial College London and author of "The Improbability Principle: Why Incredibly Unlikely Things Keep Happening"
Sue and Algy Jonusys – from Australia
Lena Påhlsson - from Sweden
Fong Liu – Chinese singer and storyteller based in Glasgow, Scotland
Estelle – from France