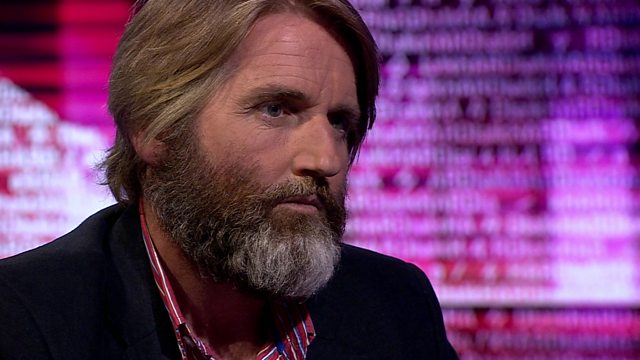 Kidnapped reporter: 'I would return to Syria'
Anthony Loyd, a reporter who was badly beaten while being briefly held by a rebel group in Syria has told BBC HARDtalk that he would go back to the country "in principle".
"In essence our job is to report," said Mr Loyd. "The necessity of bearing witness transcends the perspective of other people towards journalists, until the point it becomes impossible. In Syria it is not impossible still."
Asked how the sentencing of three al-Jazeera journalists by a Cairo court would affect journalism in the country, Mr Loyd said it would probably be easier to work in the rebel areas of Syria than somewhere like Egypt where the state has sent such a strong message.
A court in Cairo found Peter Greste, Mohamed Fahmy and Baher Mohamed guilty of spreading false news earlier this week. All three men had denied the charges and are expected to appeal.