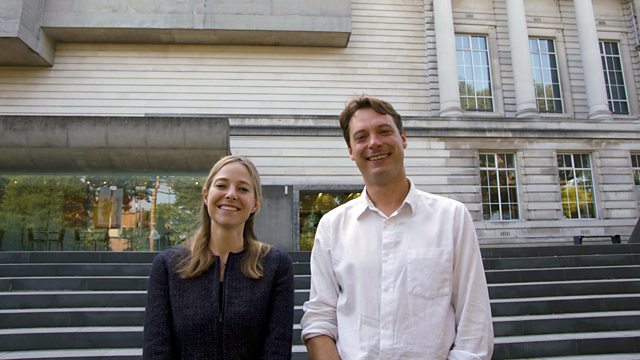 Digging for Ireland
Professor Alice Roberts and archaeologist Matt Williams present the highlights from this year's archaeology in Ireland.
There is new evidence and a new theory to explain the amazing phenomenon of Ireland's perfectly preserved Iron Age bog bodies. Could these men really have been kings, murdered when their reigns failed?
A dig at the iconic Dunluce Castle opens up the controversial Plantation of Ulster.
A disagreement pits experts against local knowledge as the hunt is on for the location of the Battle of Ford of the Biscuits from the Elizabethan Nine Years' War - with unexpected results.
A burial ground yields clues to a Bronze Age invasion of Ireland, a period when it became known as Europe's Eldorado.
An astonishing lough yields perfectly preserved boats from Bronze, Iron and Viking Ages. The burial ground of the prison known as Ireland's Alcatraz offers up unexpected evidence of kindness among the inmates.
Plus amazing plunder from the Spanish Armada, from Viking raiders and from Ireland's age of heroes, all curated from the Ulster Museum in Belfast.
Credits
| Role | Contributor |
| --- | --- |
| Presenter | Alice Roberts |
| Presenter | Matt Williams |
| Series Producer | Catherine Ross |
| Production Company | 360 Production |
| Producer | Chris Nikkel |
| Director | Chris Nikkel |