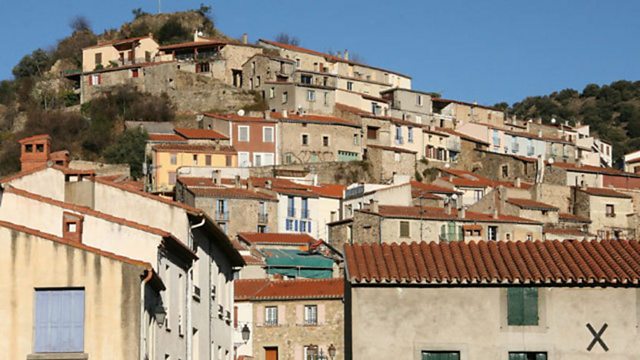 Enrique Granados
Donald Macleod begins by looking at aspects of Granados' early life, including his piano studies in Paris, and some of the major influences on his work. Granados grew up in Barcelona in tumultuous but exciting times, as the city became an industrial and commercial powerhouse, and a distinctively Catalan cultural centre. But the composer drew as much from the art of Madrid as from his home city, in particular the paintings of Goya and the majas and majos - streetwise, brazen, dashing men and women - that populate them.
As the structure of Barcelona changed and spread out from the gothic quarter and the harbour at the end of the 19th century, new organisations blossomed in the city, and concert life flourished. Granados played his part, starting new performance groups and organizing concerts, but his greatest achievement was the founding of a music college, the Academia Granados, in 1901. Donald Macleod looks at the ethos of the college, Granados' teaching style, and his attractiveness to his mostly female students - to hear him speaking in class was 'sheer poetry', according to one of them.
Granados was drawn to the work of Goya at a time when Spain was searching its past for great figures, and struggling to redefine herself in the wake of military defeats. The fifth of Goya's Caprichos inspired the opening movement of Granados' masterpiece, the piano cycle Goyescas. The composer himself sketched the subject of the second movement, in which a man and woman are having a private conversation through a screen - the real-life inspiration behind this piece may have been Clotilde Godo, with whom Granados was having an intense affair.
Granados' opera Goyescas, based closely on the piano cycle, was premiered in New York in 1916, and won him a warm reception there. The closing scene of the opera was inspired by Goya's Capricho El amor y la muerte, Love and Death, depicting a woman holding a dying man in her arms, which proved to be a premonition of his own death: as Granados and his wife made the journey home by sea, their ship, the Sussex, was hit by a German torpedo in the English Channel. A friend witnessed their tragic deaths: 'He embraced his wife, and they disappeared forever beneath the waves. In the panic and confusion, no one thought to or was able to help them.'
Donald Macleod explores the genesis of Granados' opera, which proved to be both the climax and the conclusion of his career. The composer's tragic death became an international incident. Donald Macleod examines the fallout, and explores Granados' legacy.