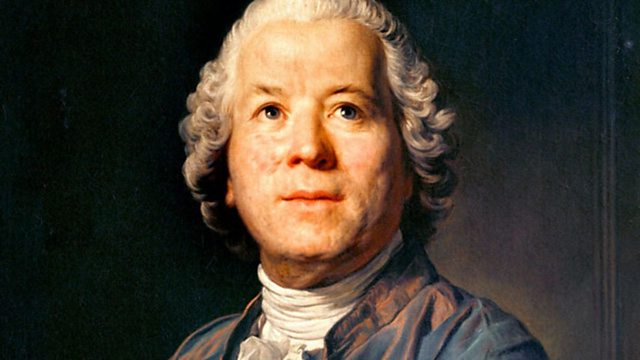 Christoph Willibald Gluck
Remembered today as a composer who reformed the narrow conventions of Italian and French opera, Gluck was a fascinatingly unique composer. He deliberately stood aloof from any school or tradition, declaring he wanted to write 'music belonging to all nations'.
Donald Macleod traces the young Gluck's journeys across Europe before he settled in Vienna to write his landmark opera Orfeo ed Euridice. Though the Bohemian composer's first language was Czech, he learnt his operatic trade in Milan and once even wowed Londoners with his party trick of performing on tuned wine glasses.
In his lifetime, Gluck's achievements were overshadowed by a fiery debate on the relationship between words and music in opera. Gluck's manifesto, laid out in the preface to his opera Alceste, was to 'restrict music to its true function of serving poetry'.
Gluck's decision in 1774 to apply his radical aesthetic ideals within the narrow traditions of French opera. Triumph overcame initial hostility with the Paris premiere of Iphigenie en Aulide and a French version of Orfeo.
Donald Macleod concludes his survey of Gluck's rollercoaster operatic career, including his sequel to Iphigenie en Aulide, and a French farce that sent him back to Vienna with his tail between his legs.