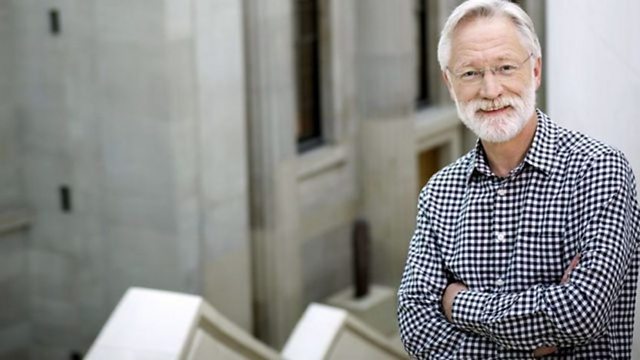 Reinhold Gliere
Donald Macleod is joined by Russian music expert Gerard McBurney to explore Gliere's life and work, from his beginnings in Kiev to his later prominent position in Moscow as both composer and teacher.
The begin by focusing on the early part of Gliere's life in Kiev, including a look at his elusive ancestry, his formative musical years and his studies at the Moscow Conservatory. We hear part of one of his earliest works, his String Quartet No 1, Op 2, which is in complete contrast to his Russian Sailors Dance from the ballet The Red Poppy, which was not only the first truly Soviet work composed for the stage, but one which brought Gliere national popularity. They also discuss the Concerto for harp and orchestra, composed during the dark build-up to the Second World War, yet offering a sunny and positive outlook
Next, they chart Gliere's early teaching career, including his work at the newly formed Gnesin school and his influence as Prokofiev's first successful music tutor. During the early part of the 20th century, Gliere composed much vocal music, and within the programme there are contrasting works for voice, including Human Tears for mezzo-soprano and piano, and the composer's most unusual concerto - for coloratura soprano and orchestra. These are followed by the Sextet, Op 11, demonstrating Gliere's longstanding passion for string instruments.
They then focus on Gliere's short-lived career as a conductor, studying in Berlin. From a recording made in 1949, we hear Gliere conducting part of his Second Symphony, which was hailed by critics as 'vivid and fresh' and a significant step forward in the composer's symphonic evolution. There are also two unusual works for wind: Song, Op 35 No 3 - for oboe and piano, and the Concerto for Horn and Orchestra inspired by Tchaikovsky's Violin Concerto.
They survey Gliere's developing role within the Soviet regime, including his being sent to the Republic of Azerbaijan to help in the 'Soviet development' of its musical culture. The outcome of this visit was his opera Shakh-Senem, a lavish four-act epic full of Azerbaijani tunes. His compositional interest in orientalism is also heard in Song of the East, Op 28 No 2, for soprano and piano. They discuss Gliere's Symphony No 3 (Ilya Muromets) - a mammoth work in an extravagant late-Romantic style, including quadruple woodwind. It was not only hailed by the Soviet state for the preservation of traditional folk music, but championed in the West by the conductor Leopold Stokowski, bringing the composer international status.
Donald Macleod and Russian music expert Gerard McBurney chart the end of Gliere's life, from his patriotic music composed during the Second World War - including Holiday at Ferghana - to his influence as both a composer and teacher. There are also excerpts from two contrasting concertos, including one for cello, which when first premiered was quite a scandalous affair. It was later performed again, and became the first work to be dedicated to the great cellist Rostropovich.