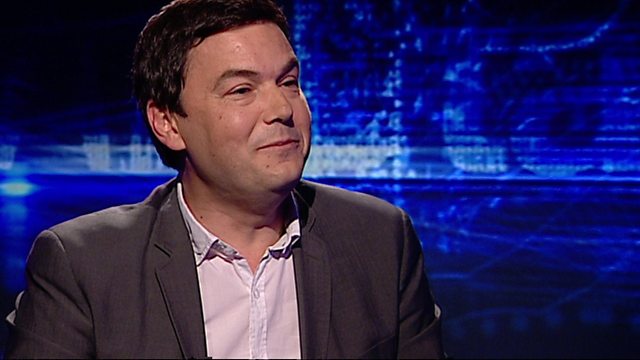 Salary and performance are not always linked says economist
The French economist Thomas Piketty has told BBC HARDtalk that paying large salaries does not mean there will be high performance or big profits.
"If you believe that companies paying their manager 10 million, instead of one [million], creates more jobs, please show me the evidence," he said.
Mr Piketty's book on capitalism and increasing inequality has been sitting at the top of international best sellers' lists.