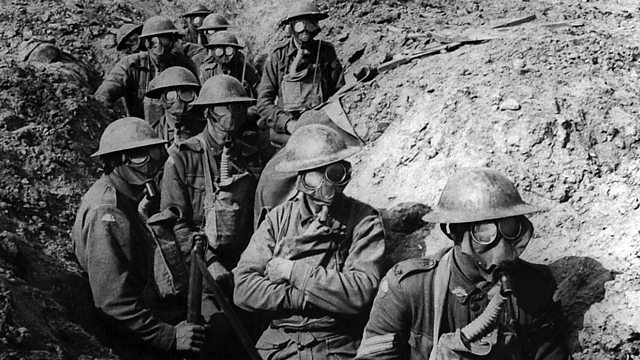 Misunderstandings and falsehoods are part of every war. Dan Snow examines some of the myths about WW1 that still persist today including controversial subjects such as the class divide in the British military and how we may have a false impression of trench warfare.
Dan also teams up with fellow historian Suzannah Lipscomb in an attempt at an unusual team game on the streets of London that shines a light on just why confusion and misdirection was such a feature of the way in which WW1 was conducted.
From the carnage of the Battle of the Somme to the disaster of Gallipoli – the First World War had no shortage of plans that went spectacularly wrong. But to understand why so many attacks ended in confusion and defeat, you have to understand the limitations the commanders faced. Perhaps most significant is that they lacked the technology to communicate effectively with their troops. Gone were the days when a general could ride the length of the battlefield rallying his men. Now, the commanders were trying to coordinate hundreds of thousands of men over a vast battlefield. Radio communication was in its infancy, and alternatives like the field telephone were limited and unreliable.
Viewpoint: 10 big myths about World War One debunked
Much of what we think we know about the 1914-18 conflict is wrong, writes historian Dan Snow.