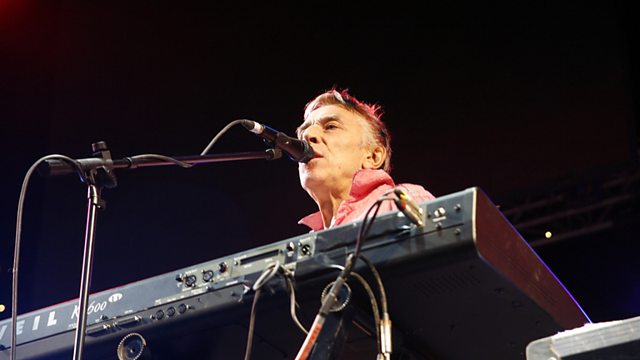 John Cale reads The Bread I Break
Welsh rock legend John Cale, who has composed melodies to some of Dylan Thomas' poetry, reads an excerpt from an early poem. This first appeared in print in the collection 'Twenty Five Poems' in 1936. Thomas wrote the poem in 1933, when he was just 18 years old. It was found in a notebook from that year, in which he had jotted down poems from the age of 15. Critics allege that it is a comment on religion - bread and wine are symbols used in the Christian communion service. This extract, of the second verse only, is read by Cale over a music background for a BBC Scotland programme broadcast in 1999 from the Edinburgh Festival.
Featured in...
A collection of archive footage featuring Dylan Thomas.