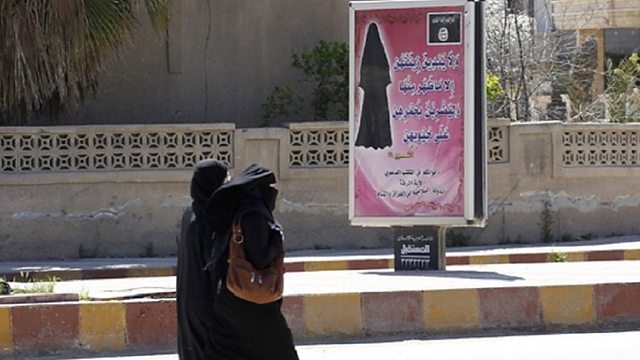 Syria, US, Burundi, Myanmar, Niger
Listen in pop-out player
Just when President Obama thought the US could draw a line under Iraq, and concentrate on pulling out of Afghanistan... and just when Iraq's president Nuri Al Maliki thought his government could get by without help from US armed forces or Sunni leaders in the fight against extremists, he has been forced to appeal to both groups, and Iraq's Kurds, to help counter the threat of ISIS. But how did a group of militants even al-Qaeda has disavowed as too extremist become such a force? And what do they want? Jeremy Bowen picks up the story in Syria.
US politicians have discovered one way of winning votes among members of the gun lobby - not just promising their support, but giving guns away, as Beth McLeod discovers.
It is a different way to go about protecting your rights, and it doesn't immediately appear subversive, but in Burundi, central Africa, Tim Franks discovers that to go running is to make a statement.
Repressive regimes tend to see a threat everywhere they look. They're forever banning things which were previously thought of as fun, part of the culture, or a harmless bit of humour. Burma's military junta have quite a record in this respect. However, now it's remodelled itself in civilian form, Kirsty Cockburn finds the government of Myanmar, as the country is also known, has relented when it comes to traditional poetry.
Now, going to the desert in Niger and forgotten your ski boots? Don't worry. Thomas Fessy finds that in the dusty town of Agadez, you can pick some up...
Last on
Sun 22 Jun 2014
08:06

GMT