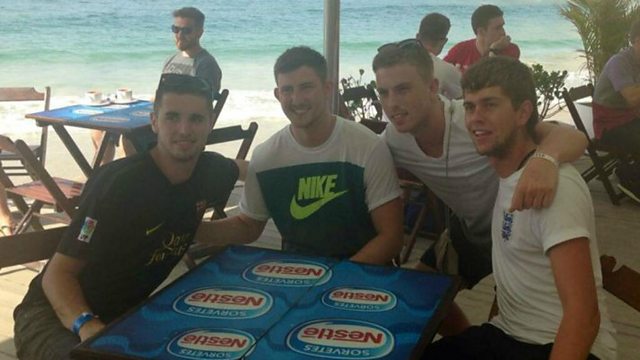 England fans 'walked straight through' team hotel
England fans in Brazil for the World Cup sneak into the national team's hotel, meeting Roy Hodgson and the players.
Andy, Alex and Josh on their time in Rio so far, as the the city gets ready for the World Cup.
This clip is originally from Breakfast 12 June.