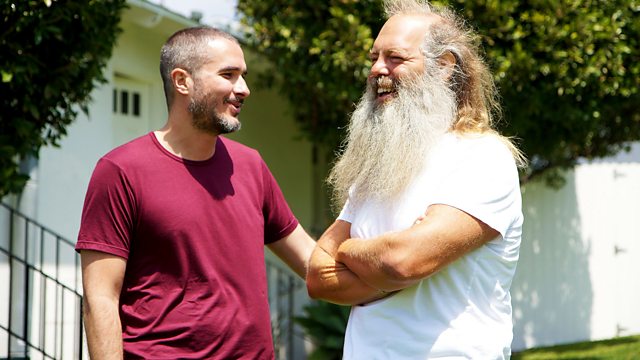 Rick Rubin meets Zane Lowe
Following Zane's interviews with Chris Martin, Kanye West, Eminem and Jay Z ... Zane meets legendary music producer Rick Rubin.
Rick Rubin is one of the most important musical figures of all time. Whether you know it or not you have listened to, enjoyed or bought a record crafted by Rick Rubin.
Jay Z's '99 Problems', Shakira's 'Hips Don't Lie', Eminem's 'Berzerk', Kayne's 'Yeezus', Adele, Jake Bugg, Ed Sheeran ... the list goes on and on and on.