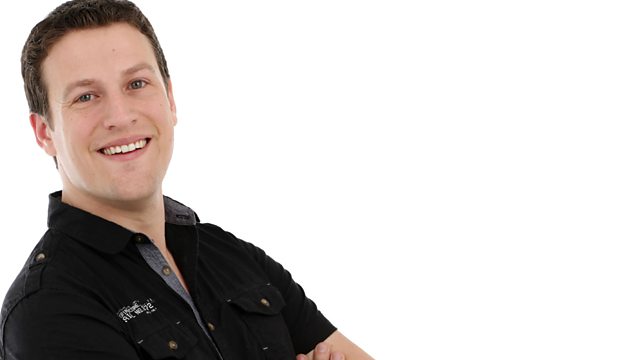 Andrew Marston introduces Steve Attridge & The Sleeping Giants (Evesham)
Unsigned, undiscovered and under-the-radar music with Andrew Marston.
Last on
In session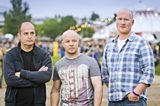 Steve Attridge & The Sleeping Giants is a songwriting project with a 'supergroup' of unsigned musicians from Evesham!
They're yet to record an album - but have been producing tracks over at Rhythm Studio in Bidford. 
They are songs that Steve has stockpiled during the last two years and he recruited the best musicians he can find to sing and deliver them! 
Meet some of our local musicians...
27 - 29 June: The Upton FAB Festival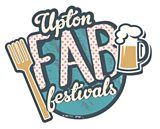 Normally we wouldn't include a food and beer festival in this guide as the focus is on, errr, food and beer - but the music is taking place outdoors on more than one stage.
 
Popped Music are running the second stage, which is showcasing some of the best up-and-coming talent from around the country, including several Worcester acts.
 
Many of my acts have played (or are playing) festivals such as Kendal Calling, The Great Escape, Liverpool Sound City, Dot to Dot Festival, Isle of Wight and many more.
 
"It's a great opportunity for the local Worcester acts to get to know new acts from other areas who are doing well and making waves.
 
"It's also a great opportunity for local music lovers to discover great talent from all over the UK."
Tribute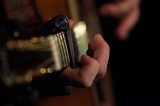 The American songwriter Gerry Goffin has died at the age of seventy-five.
Goffin wrote more than fifty top 40 hits, including songs for the Everley Brothers, the Drifters, The Monkees and James Taylor. 
Some of his best known songs were co-written and performed by his then-wife Carole King. "His words expressed what so many people were feeling but didn't know how to say," said King. 
Nigel Clark - of Dodgy - says they had a big impact on his music. 
Read about our local music history...
21 June: Mappfest, Malvern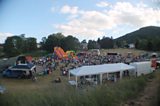 The most quirky music festival on our doorstep is organised by one man from Malvern, who's been a fixture on the local scene for the best part of the last thirty years or more - and has also provided backing vocals for bands like Ultravox.
 
Andy Mapp's 'Mappfest' is in aid of Acorns Hospice.
 
This year it will be taking place on Malvern Link Common and we sent our man Andy O'Hare along to review the bands!

Reviews
This week, 
Andy O'Hare reviews
:
Acoustic Days, Vinnie Laux, Answer Back, Peter Brown, Got Wood and Rehab Is For Quitters at Dave Onions' open mic night at The Cock & Magpie, Bewdley.
Carly Dee, Answer Back, Steve Neale, Anya Pulver & Gareth Forsyth, Mike Mann & Tina V at The Firefly, Worcester.
Done By Sunrise, Abby Inez & Scott Howland at O'Neill's, Worcester.

Rock The House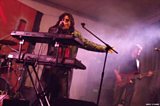 A Worcester band has been nominated to have their music played in parliament.
Da Vinci were nominated by the city's MP Robin Walker; lead singer Declan Sharma told BBC Hereford & Worcester about the moment when they found out that they'd been nominated to 'Rock The House'. 
More interviews...
The Wychwood Festival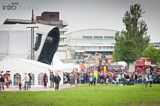 This year the Wychwood Festival on Cheltenham Racecourse celebrated its 10th anniversary - and once again BBC Hereford & Worcester was there!
 
We took over the BBC tent, on the Friday, and showcased some of our favourite acts in the area right now - including Sasha McVeigh, Virgil & The Accelerators, Olly Gardiner, The Misers, Jasper In The Company Of Others, Boy & Bicycle, Steve Attridge & The Sleeping Giants, Dave Onions and The Stiff Joints. 
A variety of these sessions will be broadcast throughout June and the early part of July here on the Introducing show. 
Meet some of our local musicians...