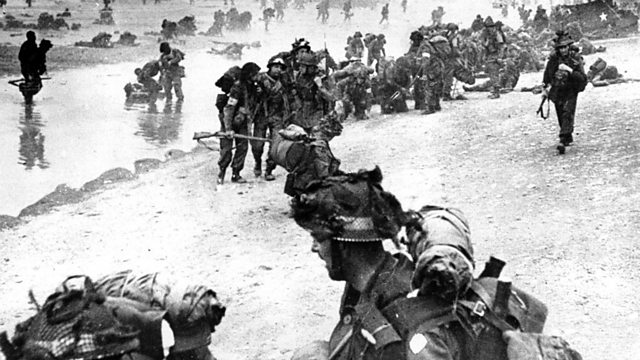 88 year old D-Day veteran: "I am not a hero"
Today marks the 70th anniversary of the Normandy landings with commemorations taking place in France and across the UK.
We've heard many extraordinary stories, including this one from Gordon.
He rang Victoria to tell how he signed up at 17 against his mother's wishes, and how he wants people to remember the German war dead today too.
This clip is originally from Victoria Derbyshire on the 6th June 2014.
Featured in...
Highlights as veterans gather in Normandy to mark the 70th anniversary of D-Day.

Clips from our coverage as we mark 70 years since D-Day

News

—

In Short

The best current affairs interviews, insight and analysis from BBC Radio 5 live.