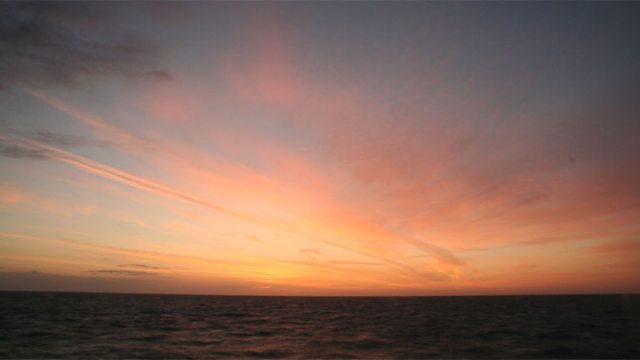 Thought for the Day - 06/06/2014 - Rev Joel Edwards
My greatest ever, cinematic shock-experience was the opening scenes of Steven Spielberg's, Saving Private Ryan. War veterans have confirmed those opening sequences about the invasion of Europe, as the most graphic reproduction of what D-Day was really like.
Following their stories on this 70th anniversary, it occurs to me, that this is one of history's greatest moments of complete commitment.
After 288 days of planning, a sea of men invaded the shores of Normandy and parachuted into Europe, in what Churchill described as "a scale far larger than anything there has been so far in the world."
It seems to me that D-Day carried a powerful message: it's an 'all or nothing' mission. After over 4 years of relentless killings, and the deepening threat to democratic freedom, it's as though the allied forces were making one final gamble on the shores of occupied France. Yesterday, the Bishop of Portsmouth described it as a "costly and critical" action; and our memorials today underscore the deathly reality of what we sometimes describe as 'all-out war.'
And was there a plan B?
Decisive commitment never comes cheap. As 250,000 men were laying down their lives on our behalf, King George VI described the events as "a supreme test."
Perhaps all-out commitment comes easier when the options are reduced to zero. And stories of redemption - human or divine – invariably compel us to pin all our hopes on a desperate, final act.
And the radical Christian idea of God's love going all-out on a cross to deal with the crisis of human alienation, is precisely what the story of redemption is all about.
As we commemorate D-Day, you don't have to be religious to see the resonance between remembering our heroes and our acts of worship. Both are celebrating the idea of supreme sacrifice.
If there ever was a plan B, it's hard to imagine it in the aftermath of D-Day. But for now, it's enough to remember that we are all beneficiaries of this 'all or nothing' sacrifice.