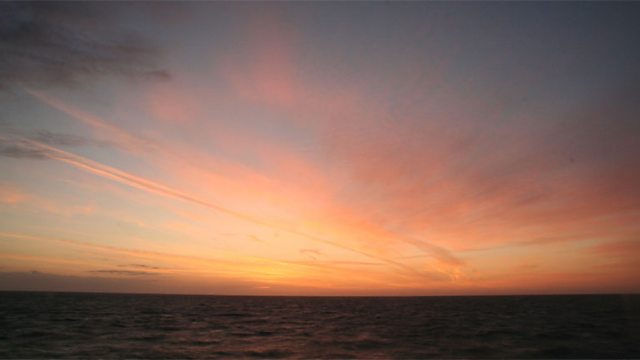 Thought for the Day - 05/06/2014 - Rt Rev Nick Baines
A rabbi once spoke about how, when memory becomes history, the history becomes a commodity over which people can fight. Memory is held by those people who witnessed or participated in the events themselves. But, as the generations of those who fought in the world wars of the twentieth century now begin to die out, the need to remember well becomes acute.
Well, seventy years ago this morning thousands of soldiers were marching towards the South Coast of England. The plans for the invasion of France had been developed in secret and the time for action had arrived. It is evident from many of the stories told by people involved that the day before the invasion was tense.
Soldiers walking towards the coast knew that something big was about to happen and the locals along the way sensed that this wasn't just yet another exercise. Clearly, some soldiers suspected that they were going to their death and emptied their pockets of money and cigarettes, handing them to civilians with words such as, "I won't have any use for these in the future."
This is where real courage lies. Not just in the fighting when you get there and there is nothing else to do but go for it. The day before, as you walk towards the coast, knowing you might be walking to your death, and your imagination is running riot – that is courage. Picturing the people you might be leaving behind, yet keeping on going – that is courage.
At the root of this is a confrontation with mortality. If ever there were a group of people who were – in the words of the German philosopher Heidegger – 'beings towards death' – it was surely these men. Heidegger was making the point that the way we face our dying shapes the way we live our lives – being confronted with our mortality is actually the key that unlocks our freedom to live.
I guess that the soldiers marching south seven decades ago today had mixed feelings. Some would be recklessly longing for action, others would be filled with fear. Some would be looking ahead to what might come, others looking back to what might be lost forever. But, the common experience was clearly the awareness of mortality.
At the root of Christian faith is this – I would say counter-cultural – starting recognition that we are dust and to dust we shall return. Everything else springs from that. Whether in our bed or in battle – not the only options, clearly – we shall one day die, and we need to come to terms with that reality.
Today we could do worse than imagine ourselves in the shoes of those soldiers. Thousands died on D-Day. But, the dust to which they returned still speaks of the life they lived – and why it was worth losing it.