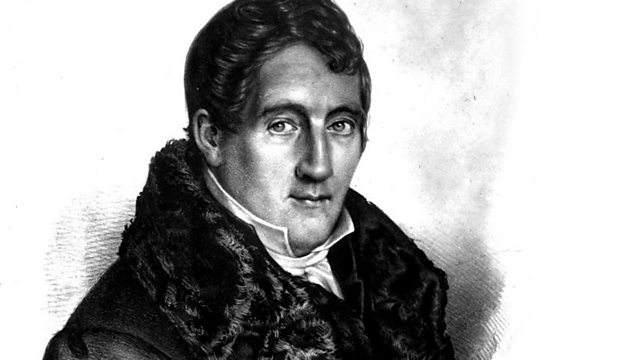 Louis Spohr
Donald Macleod reassesses Louis Spohr's reputation, arguing that we should give him more credit than he often receives.
Before he had reached the age of 30, Spohr's considerable talent was the talk of Europe. He had left his hometown in provincial Germany and secured a plum job in Vienna, then the centre of the musical universe. Once there, he composed a wide range of fine works, struck out on a concert tour of Europe and founded a great friendship with a chap by the name of Beethoven.
By 1822, Spohr had returned to Germany after several years of international travel and immediately set about trying to secure a reputation as an operatic composer. He saw a real need not just for great German opera, but for a manifesto that German composers should follow in their quest for a truly distinctive national style.
Donald Macleod explores the life and work of Louis Spohr, considering how he laid the musical foundations for other more famous composers. If history has not been as generous to Spohr as perhaps it might, one reason could be the high wall of Romanticism that seems to stand between us and the composer. The gracious elegance of Spohr's classicism seems altogether less grand than the gestures that were to follow from the pens of Berlioz, Bruckner, Mahler, Strauss and others, who he influenced.
Donald Macleod concludes his exploration of the life and work of Louis Spohr, considering some of the radiant works that emerged - against the odds - during the composer's last years. It was a time that was far from the restful, contented autumn that it might have been, as the politics of the town of Kassel, where Spohr lived and worked left a sour taste in his mouth.