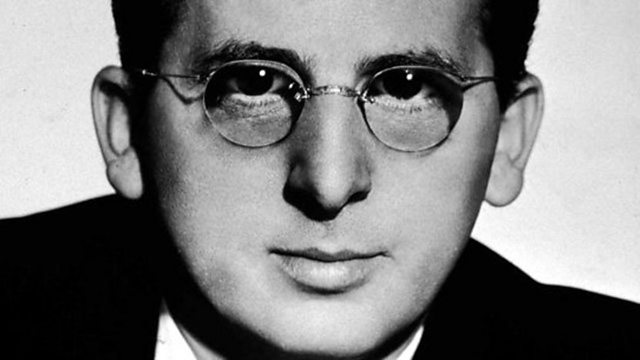 Franz Waxman
Donald Macleod begins by exploring the era of the composer's life going from the heady world of 1920s German cabaret to the supernatural drama of Hitchcock's Rebecca, via a quintessential piece of early Hollywood horror.
Then, Donald Macleod turns at the year 1947 - a frenetic year for Waxman, even by his own standards - where he found time to launch the Los Angeles Music Festival, promote the career of a young Isaac Stern, conduct across the world and write one of his finest film scores.
Waxman had back-to-back Academy Award success in 1950 and 1951, when he gained two in succession, having previously been nominated six times without ever winning. Macleod considers Waxman's moody, jazz-inflected score for A Place in the Sun, and what has been described as his masterpiece - his soundtrack to Billy Wilder's iconic film noir, Sunset Boulevard.
Donald looks at some of Waxman's most eclectic works: a sinfonietta written between continents, a film score based on a book that scandalised America and an epic Biblical oratorio, composed after the tragic death of the composer's wife.
Finally, Macleod contrasts two colourful showpieces for orchestra with the sombre late song-cycle Song of Terezin, Waxman's setting of poems by children interned in the Terezin ghetto in Czechoslovakia.