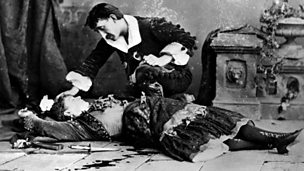 Verismo
Duration: 1:04:01
When it comes to Italian opera, the term verismo promises tales of high drama, love, lust, violence and death. From the anguish of Elisabeth in Verdi's Don Carlos, to the ghastly murder that draws the curtains on Puccini's Il tabarro. There's a feast of music by Puccini, Leoncavallo and Mascagni, along with a series of lesser known but equally colourful characters including Cilea, made famous by Enrico Caruso, Ponchielli, probably best known for the comedic realisation of Dance of the Hours in Disney's Fantasia and Catalani, whose best known aria was used in the French film "Diva". There's even an aria from an alternative Boh?, written by Leoncavallo at the same time as Puccini's big hit.

But it's not as easy as it might seem to work out why these composers get lumped together. Musically speaking at least, verismo is a term that's probably got more exceptions than rules, inviting debate to the point where some academics have stated it should be "handled with great care.if at all"!

Happily ignoring that particular advice, as part of the BBC's opera season in 2010, the Italian opera authority Roger Parker joined Donald Macleod to map out the ways in which "verismo" can be applied to opera from Verdi to the twentieth century.
Available since: Wed 4 Jun 2014
This clip is from
Donald Macleod and Italian opera expert Roger Parker explore the influence of verismo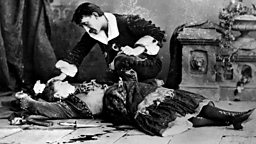 Featured in...
What is a fugue? How do composers use rhythm and harmony? Find out more.