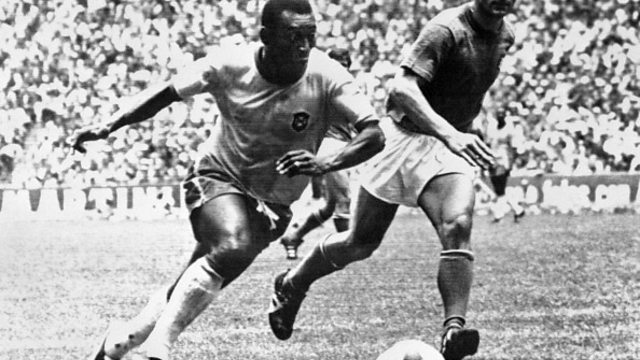 Using Favourite Sporting Memories Therapeutically
Listen in pop-out player
Tony Jamieson Allen, co-founder of the Sporting Memories Network, tells Health Check how remembering sporting events are an important way to trigger memories. It is a clever take on reminiscence therapy, which has been shown to improve mood and reduce anxiety in people with dementia. Claudia also hears a report from the Sporting Memories group in Haddington, Scotland.
Anorexia and Oxytocin
Leading experts are constantly looking for new solutions to treat the eating disorder anorexia. Janet Treasure, professor of psychiatry at Kings College London and consultant at the Maudesley Hospital, discusses new research on the 'love' hormone oxytocin and why it can disrupt the way that people with anorexia view food and body shape.
Therapists Dreaming
Psychodynamic approaches to psychotherapy can involve discussion and exploration of what clients' dreams mean. But what about therapists' dreams and what they mean? Clara Hill, professor of psychology from the University of Maryland in the US, decided to find out and has conducted research on therapists who dream about their clients.
Visual Overload
'Inattentional blindness' is a phenomenon where a person focuses so hard on something they do not notice what is right in front of their eyes. The classic example of this is the psychology experiment where people are asked to count how many times a group of people playing basketball team pass the ball. People concentrate so hard on this task that most of them do not notice a man wearing a gorilla suit wandering through the middle of the group. Magician Chris Cox tricks Claudia Hammond's attention system and Nilli Lavie, professor of Psychology and Brain Sciences at University College London, explains what is happening in our brains when our visual system is overloaded.
Photo: Getty Images: Brazilian midfielder Pelé dribbles past Italian defender Tarcisio Burgnich during the World Cup final on 21 June 1970 in Mexico Cit
Last on
Sun 15 Jun 2014
04:32

GMT