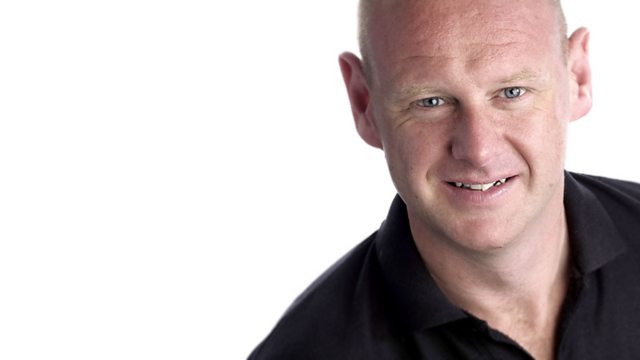 Isle of Wight Festival and Dirty Dancing
This week, Neil talks to one of the band of volunteers who make the Isle of Wight festival a success.
And as Dirty Dancing the musical lands in Southampton, Louisa Hannon meets the star of the show.
Lena Samuels reviews another DVD, Hampshire county bowler Steve Whitehead brings us up to date with news and results from the bowls leagues.
And as always there's a chance to help compile the A-Z playlist.
For those on the roads across the south of England, there is travel news as it happens. And a smile is promised as the weekend draws to a close.
BBC Radio Solent offers a choice of listening on a Sunday evening: Neil is on FM and online. The Paul Miller Soul Show is on digital radio and online. And there is ball by ball cricket commentary as Hampshire face Essex in the county championship on 999AM and online.
Last on
A-Z Playlist. In The Water
Arc Of A Diver – Steve Winwood
Big River – Jimmy Nail
Crocodile Rock - Elton John
Duck For The Oyster – Malcolm McLaren
Eel.L.O. – Diary Of Hrash Shrimp
Free – My Brother Hake
Gone Fishing – Louis Armstrong
Hey Girl Don't Bother Me - Clams
It's Too Late - Coral King
Jeff Beck – Lilo Silver Lining
Kim Wilde – Squids In America
Lonely Bouy – Andrew Gold
Messing About On The River – Josh MacRae
Night Nurse – Simply Red Funnel
On A Slow Boat To China – Peggy Lee & Bing Crosby
Police – Message In A Bottle
Queen – Bohemian Rhapscody
Real Thing – Canoe Feel The Force
Seaweed Song – Passion Pit
Tide Is High - Blondie
UK Subs – She's Not There
Van Morrison – The Right Side Of The Toad
Wet Wet Wet – Love Is All Around
XTC – Sgt Rock Salmon
Yellow Submarine - Beatles
Z3 MC's – Triple Trout