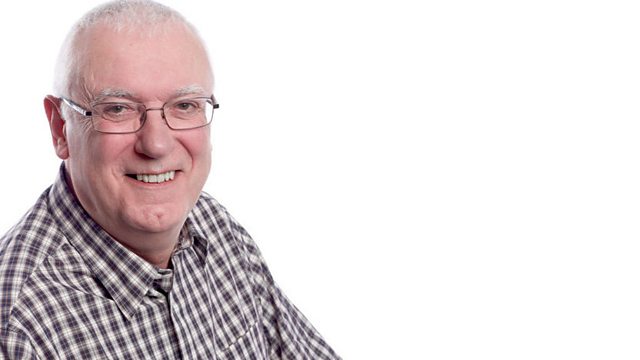 The Cartridge Years: 1977, 1987 and 1991
This week Richard turns back the clock with the hits and local headlines from June 1977, 1987 and 1991. And he plays three tracks from Queen's 1975 album 'A Night At The Opera'
Richard highlights some of the lighter stories of the week that you may have missed, reviews some of the recent surveys and looks ahead to the news for Monday.
It's the perfect way to spend a Sunday afternoon.
There is a choice of listening this Sunday afternoon. Richard is on FM, 1359AM, digital radio and online. And there is ball by ball cricket commentary as Hampshire face Essex in the county championship on AM and online.
Last on
June 1977
In the Milk Race, Russia won both individual & team titles in Southampton.
It was moving day today for some of elderly residents of Wyndham Cottle Home of Rest for Horses at Ningwood on the Isle of Wight. They were moving to a new home near Milton Keynes. 
Dozens of Scandinavian students from Bournemouth celebrated midsummer by dancing around maypole at Hengistbury Head.
Chief Constable of Hampshire Police Sir Douglas Osmond retired. 
Two million people visited Portsmouth for the Jubilee Fleet Review. 
Totton-based manufacturers of fire engines HCB Angus were planning a move to a £500,000 factory at Calmore. 
Ford workers in Swayling were in dispute. 1250 production workers were laid off when day shift finished.
Residents in Ryde were upset by the noise made by a local man's budgies.
TUC Economic Committee met the Chancellor of the Exchequer to discuss pay policy.
The Queen  & Prince Phillip drove through the street of Liverpool in an open Range Rover, to celebrate their silver jubilee.
Freddie Laker won his long fight to introduce cut price flights to America.  Sky Train would operate from Stansted Airport.
HM Queen reviewed 2,000 Legion Standard bearers at Windsor as part of her Silver Jubilee celebrations.
The main celebrations ended with a flypast along The Mall.
Tesco abandoned Green Shield trading stamps in favour of price reductions.
Wimbledon: Jimmy Connors was booed when he came onto court after he missed attending the previous day's Centenary Celebrations.
England faced Australia in cricket's Jubilee Test. The series ended in draw after bad light stopped play.
June 1987
Fifty light aircraft took part in revival of Schneider Trophy race at Bembridge.
A new forest resident took out a court injunction to ban a fox hunt from his land.
Parents of pupils at Aldermoor Middle School in Southampton demonstrated outside entrance in protest at plans to close the school. 
Luxury flats at Durlston Cliff in Swanage were in danger of collapsing down the 200 foot cliffs after a storm.
The National Association of Flower Arrangement Societies of Great Britain were holding their annual festival and competitions  at Bournemouth International Centre.
Princess Anne visited Marwell Zoo to raise funds for mentally handicapped. 
Customs officers at South Coast ports stepped up their action over pay.
Richard Branson's trans-Atlantic balloon trip was postponed due to bad weather. 
Europe's first single lung transplant was carried out in Newcastle upon Tyne.
To celebrate the centenary of the St John Ambulance a huge party of 167,000 people was held in Hyde Park, attended by the Queen & Phillip Schofield.
20,000 cyclists took to the streets in a ride to raise money for British Heart Foundation in the London to Brighton ride.
Over 25,000 runners took part in the great north run. 
Eleven Britons are amongst the 16 arrested as drug smugglers operating from Costa Del Sol used speed boats to move hashish to Spain from Morocco. 
The death toll from the ETA bombing of a Barcelona supermarket reached 17.
Detroit Grand Prix: Ayrton Senna won the Detroit grand prix - Britain's Nigel Mansell was in fifth. 
June 1991
An appeal to save the flagship of the sea cadets, T.S. Royalist was launched in Portsmouth.
Sealink feared it may have to close its cross Channel link between Newhaven and Dieppe, because of industrial action by French seamen.
Two senior executives at Solent Contracting Services, Gosport Borough Council's direct labour company were dismissed after investigations into the company accounts revealed heavy losses.  
The British Horse Society called for a cut of up to 1000 New Forest ponies to stop animals starving. 
British Rail was allowed to spend an extra £40 million on improving the rail network.
Margaret Thatcher was in Washington having unscheduled talks with President George Bush.
The Ascot Gold Cup was won by "Indian Queen" ridden by Walter Swinburn.
MPs demanded that new European rules to protect animals being taken for slaughter should be made tougher.