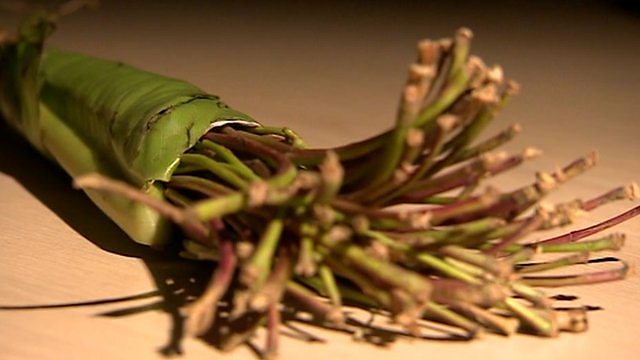 The ban on khat
Khat is a leafy green drug that contains ingredients which are said to stimulate your mind and body. The plant is chewed, a bit like some tobacco, and is widely used by the Somali community. The effect is described as similar to but not as powerful as amhetamine.
It's in the process of being banned in the UK. The Home Office says the ban will help protect vulnerable members of the community, but some members of the Somali community in Northamptonshire disagree with the ban. They say it will be difficult to enforce and could lead to them being targeted by police for stop and searches, which will have an impact on them integrating. They also want to see a Khat clinic established to help those who use the drug regularly.
In this extract Mark Dean from BBC Northampton speaks to Community Engagement Officer Nick Stephens about the ban and the effect it will have on some communities in Northampton.