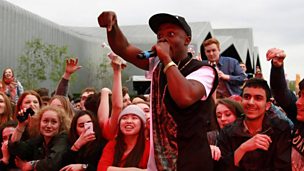 DNA Top 5 plus Fuse ODG on the phone.
Duration: 22:37
DJ Edu brings you the DNA Top 5 with a special phone interview with this week's No.1.
Add music you love and enjoy it with
This clip is from
Fuse ODG is on the phone and Edu has a Postcard from Uganda.
First broadcast: 01 Jun 2014