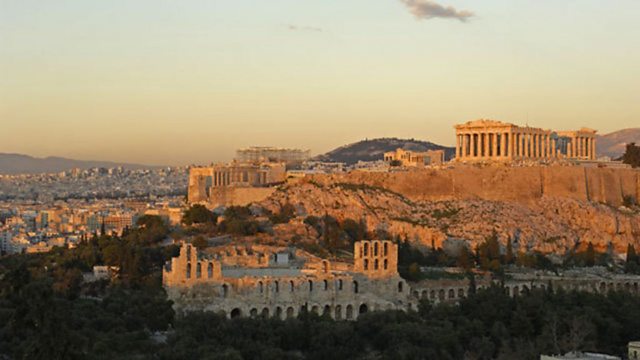 Bernstein: Serenade after Plato's 'Symposium'
Leonard Bernstein's five movement concerto for violin, strings and percussion is one of his most personal compositions. It was inspired by Plato's discourse on love in all its aspects, the 'Symposium', which was presented in the form of a series of statements by celebrated guests at a banquet. Charles Hazlewood explores the relationship between Bernstein's music and the source of his inspiration.
Performances by Antje Weithaas (violin) and the BBC Concert Orchestra.