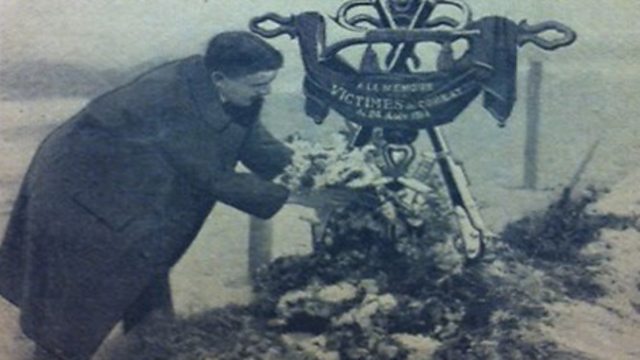 Paignton Picture House, Devon: Propaganda and the Power of Cinema
The Paignton Picture House opened in March 1914. Cecil B deMille and Charlie Chaplin made their film debuts in the same year. But what impact did the war have on film and what was the effect of film on the war?
When the cinema opened, its emphasis was on the cinema-going experience. Potential customers were promised 'comfortable seating' in the 'cream and chocolate colour scheme' with 'appropriate music furnished by a lady pianist seated below the screen'. The original screen remains part of the cinema fittings now, along with the seats of 1914 (Agatha Christie sat in the circle), lighting and some of the machinery of the early heating/cooling system.
When the war began, the cinema joined the wider war effort. Adverts for the Paignton Picture House in local papers highlight the programming of war films such as A Soldier's Honour, Navy League pictures, Boys of the Bulldog Breed and The Human Torpedo. The cinema also hosted screenings for the war relief fund.
The Paignton Picture House is a grade II listed building. The cinema is currently closed, but the new Paignton Picture House Preservation Trust aims to ensure it re-opens and screens films once again.
Location: Paignton Picture House, 5 Torbay Road, Paignton, Torbay TQ4 6AA
Image shows the cover of Picturegoer, which was a magazine for film fans
Featured in...
Places in Devon that tell a story of World War One

The impact on arts, literature, poetry and journalism