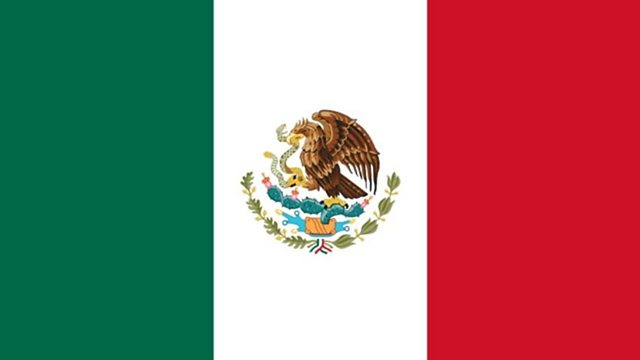 The Music of Mexico
Charles Hazlewood with the BBC Concert Orchestra take up a Latin American theme as they explore the music of Mexico in the concert hall.
As Latin American rhythms became universally popular in the first half of the 20th century, and countries such as Mexico strove to reflect their own voice on the world stage, so a new palette of musical colours and ideas found their way onto the concert programme.
Charles focuses on two works by Mexican born composers. Jose Pablo Moncayo's Huapango is a short orchestral piece based on popular rural dances from his native country and has become his most often performed piece. Silvestre Revueltas' Sensemaya draws on the mythology of the ancient Mayan civilisation and is a symphonic poem infused with Latin American colours. At the same time the piece reflects the composer's interest and understanding of Western European music from the first half of the 20th century.
Charles also explores the influence of Mexican music on the North American master, Aaron Copland. His El Salon Mexico came about as a result of a visit to the conutry during which he heard popular music in late night bars and cafes.
Featured in...
Listen to programmes examining the life and works of Aaron Copland.

What is a fugue? How do composers use rhythm and harmony? Find out more.