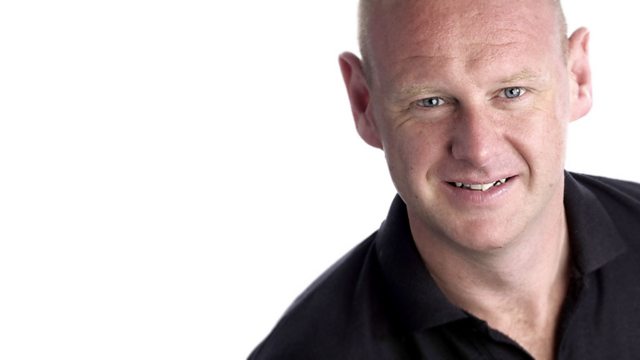 Bournemouth Little Theatre and Royal Southern Yacht Club
This week, Neil talks to the Bournemouth Little Theatre about their latest production "The Anniversary".
And the Hamble based Royal Southern Yacht Club tell him why dozens of international sailors will be competing in The Solent next week.
Lena Samuels reviews another DVD, Hampshire county bowler Steve Whitehead brings us up to date with news and results from the bowls leagues.
And as always there's a chance to help compile the A-Z playlist.
For those on the roads across the south of England, there is travel news as it happens. And a smile is promised as the weekend draws to a close.
BBC Radio Solent offers a choice of listening on a Sunday evening: Neil is on FM and online. The Paul Miller Soul Show is on digital radio and online. And there is ball by ball cricket commentary as Hampshire face Worcestershire in the county championship on 999AM and online.
Last on
A-Z Playlist. Music Styles
Andrews Sisters – Boogie Woogie Bugle Boy
Blame It On The Boogie - Jacksons
Crocodile Rock – Elton John
Disco Duck – Rick Dees
Engelbert Humperdink – The Last Waltz
Flamenco – Duke Ellington
GI Blues – Elvis Presley
Huey Lewis & The News – Hip Hop To Be Sqyare
Its Bitsy Teeny Weeny Yellow Polka Dot Bikini – Bryan Hyland
Johnny Hates Jazz - I Don't Want To Be A Hero
Kinks – Come Dancing
Lost In Dance - Bonnie Tyler
Metal Guru – T Rex
Neil Diamond – Jazz Singer
OTTOWAN – D.I.S.C.O.
Piglets – Johnny Reggae
Quicksteps To Heaven – Eddie Cochrane
Rock Around The Clock – Bill Haley
Swing When You're Winning – Robbie Williams
Train – Soul Sister
UB40 – Reggae Music
Vanilla Ice – Play That Funky Music
Willie and the Hand Jive – Johnny Otis
XTC - Sgt Rock
Yer Blues - Beatles
Zip Gun Boogie – T Rex