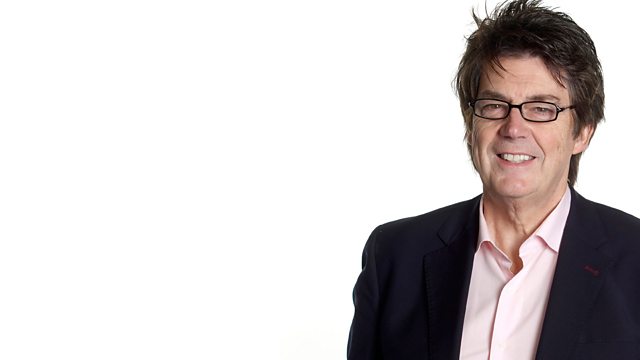 Mike commemorates the 70th anniversary of the D-Day landings with a special food on Friday
Mike commemorates the 70th anniversary of the D-Day landings. With Paul Clerehugh bringing a special World War II food on Friday.
Last on
Boiled beef and carrots
Brine ingredients
4 litres water
2kg brisket joint
1kg sea salt
100g saltpetre (not essential but gives meat an appetising colour)
500g brown sugar
1 tbsp crushed juniper
Small piece of nutmeg (ungrated)
4 cloves
Sprig of thyme
4 bay leaves
1 tsp black peppercorns
Put all of the brine ingredients in to a large pan and simmer and stir until the salt and sugar dissolves. Allow it to completely cool.
Place the brisket joint in a large plastic container (a washing up bowl is a good size for this). Cover the meat with brine (it will float so weigh it down with a dinner plate). Wrap with cling film and leave somewhere cold for 5 days.
After 5 days remove the brisket and soak the joint in a bowl or bucket of cold water for 24 hours, changing the water four times. You can freeze the joint at this stage if you wish to cook it at a later stage.
Cooking liquor ingredients
The salted brisket joint
1 carrot
1 onion
1 leek
1 celery stick
1 sprig fresh thyme
6 black peppercorns
2 bay leaves
Place the joint in a large pan, cover with cold water, add the vegetables, thyme, peppercorns and bay. Bring to the boil and simmer for 2.5 to 3 hours until tender. Stick a skewer in it to judge. Skim off any floaty bits that have broken off and risen to the surface of the water.
Remove from the pan and discard the cooking liquor. Carve and serve immediately, no need to rest the joint. This is also excellent served cold or just warm.
Carrots and peas
Ingredients
1kg peeled carrots, cut in to 1cm thick slices at an angle
450g shelled peas
3 crushed cloves garlic
75g pea shoots or lambs lettuce
90ml olive oil
1.5 tbsp coriander seeds
4 star anise
2 sticks cinnamon
50g honey
60ml red wine
130ml orange juice
Pour the orange juice, wine and honey in to a saucepan with the cinnamon and star anise and simmer to make a sweet sauce. Simmer uncovered for 20-40 mins until reduced by a third and then set aside.
Preheat the oven to 230°.
Heat a small frying pan and dry toast the coriander seeds over a high heat for approx. 3 mins. Then mix in a bowl with the carrots, olive oil, garlic and salt and pepper.
Spread the mixture out over a large baking tray and put in oven. After about 15mins, when the carrots have started to colour, remove the tray and add the sweet sauce (include the star anise and cinnamon), stir well and return to oven for about 7mins. You want the carrots to be cooked through but still have some bite. Remove from oven and leave them to cool down.
Boil a pan of salted water, throw the peas in and simmer for a minute. Drain at once and run under a cold tap to stop them cooking further and leave to drain thoroughly.
Before serving, mix the carrots and peas. Add more seasoning if required and garnish with the peas shoots before serving.
Apple Betty
Ingredients
3 cups chopped apples
¼ cup pineapple juice or water
¼ teaspoon ground cinnamon
¼ teaspoon grated nutmeg
2 tablespoons melted butter
2 cups of soft breadcrumbs
1 lemon
½ cup caster sugar
Mix the butter with breadcrumbs. Grate the lemon rind and mix with the sugar, nutmeg and cinnamon.
Cover a greased oven proof dish with a quarter of the crumbs then half of the apples. Sprinkle with the sugar and spice mix, then another quarter of the crumbs. Add the remaining apples then the rest of the sugar and spice mixture.
Squeeze the juice from the lemon, mix with pineapple juice and sprinkle over the dish. Cover with the remaining crumbs. Cover closely and bake at 180°c for 45 mins. Then uncover and quickly brown.
Serve with cream or custard sauce.