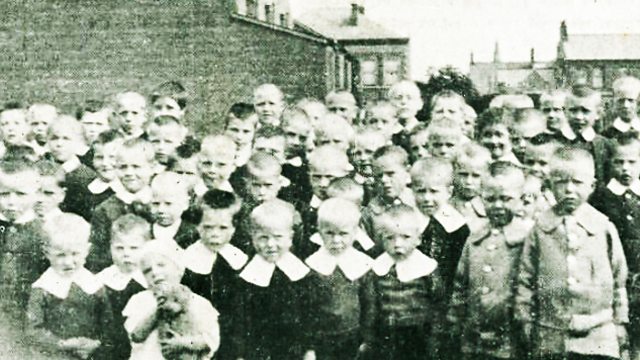 Whitehead, Co Antrim: Children's Home
Whitehead's seaside location, its grand Victorian houses and pretty railway station made it a popular destination for tourists in the years before the war.
During the war one of Whitehead's spacious residences became a refuge for children. It was owned by Belfast Central Mission, a Methodist charitable organisation.
Towards the end of 1915 the 'Society for the Prevention of Cruelty to Children' and the 'Soldiers and Sailors Families Association' asked Belfast Central Mission to look after children whose fathers were fighting and whose mothers or guardians were incapable of looking after them 'through drink, vicious habits or broken health'.
The Mission's home in Whitehead was deemed to be the ideal refuge.
Wesley Weir has studied the history of Belfast Central Mission and has located the former children's home - now a private residence.
Location: Edward Road, Whitehead, County Antrim, BT38 9RU
Image of children cared for at Belfast Central Mission's home in Whitehead
Image copyright Belfast Central Mission
Featured in...
A selection of stories about life on the WW1 Home Front

Children

—

World War One At Home

Experiences of children across the UK

Places in the UK and Ireland that tell a story of World War One