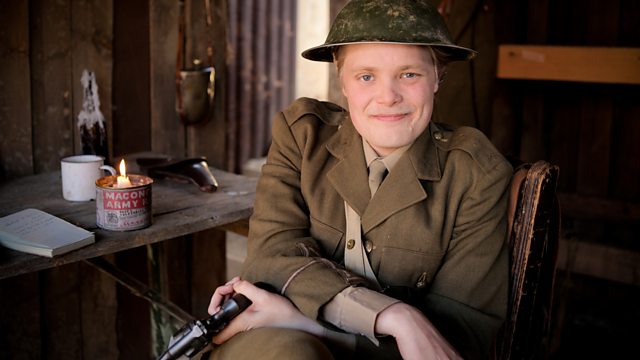 Rising comedy talent Thomas Gray plays the part of a young junior officer who has just returned to duty after a raucous last night on leave. It may surprise many but this fictional account of British Army soldiers visiting a brothel in northern France is based on one of the less well-known aspects of WW1.
In fact the maisons tolérées were a significant feature of life behind the front line and in towns such as Le Havre there was an extensive network of efficiently run brothels that provided a welcome relief from trench warfare. Inside, the madame-run establishments where the working girls were subject to regular health checks, provided by all accounts a pleasant, frivolous atmosphere whilst outside it was not unusual to see long queues, five or six men deep, even before opening hours.
Soldiers from Canada, Australia and New Zealand tended to be better paid than their British colleagues and were therefore able to afford the pick of the girls. Even more divisive was that traditional British fault-line; the class system. The brothels were known as either red lamps or blue lamps. Red lamps tended to be basic and spartan and were for regular soldiers, the privates. On the other hand the more luxurious blue lamps were the preserve of the officer class only.
Although there was a very real risk of sexually transmitted diseases, the British authorities tolerated the brothel system. Although some army chaplains made it their business to chastise the queuing soldiers, it was generally considered that soldiers' fitness and state of mind would be better served by indulging rather than denying the men what they believed to be their hard-won visiting rights.