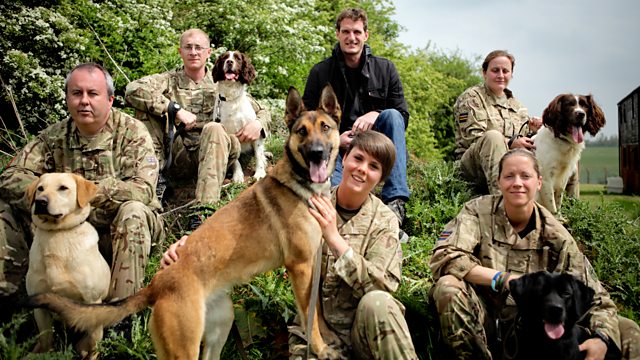 Before the outbreak of WW1, Britain was surprisingly far behind other European nations in the training and deployment of working military dogs. While Germany had around 6,000 dogs trained in a variety of support roles the British Army had a sole Airedale Terrier.
Today - as Dan Snow discovers with exclusive access to the Defence Animal Centre in Melton Mowbray - Britain leads the way in the use of working military dogs. Here, dogs spend up to 12 months being trained for a variety of search, detection and protection before being sent on duty with the army, RAF and Royal Navy.
It's all very different from the situation in WW1 when canine psychology enthusiast Lt. Col E.H. Richardson had to lobby the military establishment to start a British War Dog School in order to provide messenger and sentry dogs to the front line.
Dogs were not the only animals deployed to help the war effort. In Part II WW1 Uncut reveals that in addition to dogs and the famous contribution made by horses, the war also saw attempts to use a bizarre collection of creatures including pigeons, seagulls, sea lions, elephants and even… glow worms.