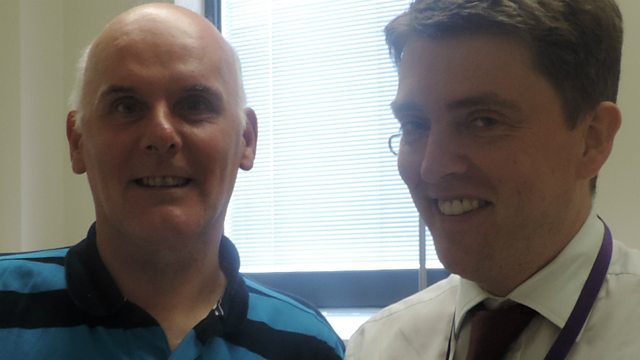 Leukaemia patient in remission after taking new drug
Douglas Clarke, who was given two years to live after being diagnosed with Leukaemia, is in remission after taking a new drug in a medical trial.
Dr Adrian Bloor, a Consultant Haematologist who led the trial at the Christie Hospital in Manchester, said it was "a stunning result".
"We saw within just a few days of starting the first dose of it…his blood count was normalising and his swollen lymph glands were shrinking down; by a few weeks into the treatment there was really nothing you could find, all the abnormalities seemed to have gone away," said Dr Bloor.
Mr Clarke, a grandfather from Stoke-On-Trent, was one of 100 patients chosen to trial the drug ABT-199, while waiting for a life-saving bone marrow transplant.
"I'm a very lucky man to have been on that trial" and "it's like winning the lottery for me" said Mr Clarke who was told he was in remission and could live for another 30 years, three weeks into the trial.
This clip is originally from the Victoria Derbyshire programme on 12 May.