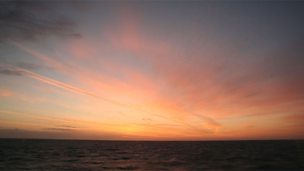 Thought for the Day - 10/05/2014 - Catherine Pepinster
Duration: 03:00
It's nearly 40 years since the celebrated film The Exorcist first shocked audiences with its story of the demonic possession of a young girl and her mother's efforts to win her back through exorcisms conducted by two Catholic priests. It not only led to similar movies but also a noticeable curiosity about exorcisms from people outside the Church.

Whenever an exorcism training course is held for priests, it garners newspaper headlines, as happened this week with the latest course held in Rome. Around 200 priests attended, with the organisers saying there's a growing demand for exorcisms in Italy, which they claim is due to increasing numbers of people dabbling in the occult.

The Catholic Church's approach to exorcism is essentially a simple one – it requires a priest, holding a cross, to say prayers urging the demon to leave the person. It's a long way from the disturbing religious rituals involving children accused of witchcraft and other practices that seem more akin to physical torture than care for people's souls.

Nevertheless, to the 21st century mind, exorcism – even a practice that is focused on prayer – can seem medieval. The notion that a disturbed individual is possessed and in need of religion rather than psychiatric help seems the stuff of superstition. The Church, however, does urge exorcists to study psychology and to leave medical aspects of a case to doctors.

What exorcism does highlight is the belief not just in the existence of God but in the Devil and his powers. While the whole concept of the Devil means different things to different believers, many Christians today focus mostly on God, and the Devil gets little attention as if he, like exorcisms, is just too, well, medieval. But that's not true of all Christians. Pope Francis, for example, who is popular with huge crowds of pilgrims in Rome because of his warmth and compassion, also warns continually about the Devil. He is also mentioned at every baptism and at Easter when people are asked to renew their baptismal vows.

A famous scene in another classic movie, The Godfather, helps explain why people would believe in the Devil. As mafia boss Michael Corleone stands at the font attending a christening, a priest asks him the questions all godparents and adult candidates for baptism have to answer. Do you renounce Satan, asks the priest, as the camera cuts away to a shooting ordered by Corleone. And all his empty promises, the priest continues, as another man is shown gunned down. In a few frames director Francis Ford Coppola show there's a capacity for a force for evil to operate in human beings, just as invitations to goodness suggest for Christians a force for love, or as they would name it, God.
Available since: Mon 12 May 2014
This clip is from
Reflections from a faith perspective on issues and people in the news.