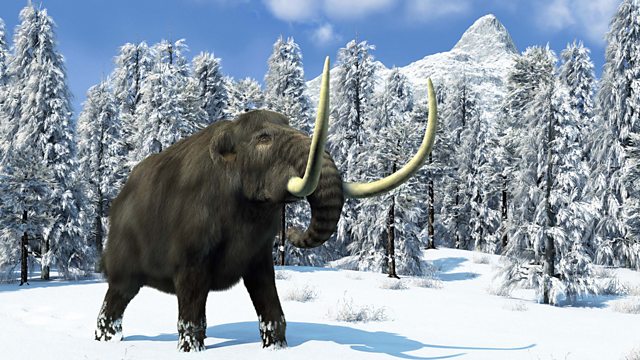 Extrapolation
Listen in pop-out player
Extrapolation in mathematics means extending the implications of a model beyond the range in which it was derived. In other words, using what we know to make educated guesses about what we don't. But does extrapolation works so well when applied to the real world? Can mathematical models really indicate when the next ice age might come? Does genetic testing reliably tell us who our ancestors were? And when we sieve through fragments of history, can we ever escape the assumptions which colour what we will think? Joining Bridget Kendall to explore extrapolation are anthropologist Kim Tallbear who is a member of the Sisseton Wahpeton Oyate from South Dakota in the US; Ian Stewart emeritus professor of Mathematics at Warwick University in the UK and Joan Breton Connelly, classical archaeologist and professor of Classics and Art History at New York University in the US.
Image: Woolly Mammoth by Roger Harris/ Science Photo Library)
Last on
Mon 19 May 2014
02:06

GMT
Ian Stewart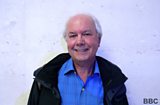 Ian Stewart is Emeritus Professor of Maths at Warwick University, with a dual career as a research mathematician and as a populariser of mathematics, communicating ideas of numbers and mathematics to the general public.  He has written more than 35 popular science books, contributed to the hugely successful comic fantasy DiscWorld novels by Terry Pratchett as well as writing short stories and novels of science fiction.  His latest project, the iPad app Incredible Numbers, has just appeared.  He argues that extrapolation in mathematics means extending the implications of a model or theory beyond the range in which it was derived. This procedure can be exciting and informative, or naive and silly—and it's not always easy to tell which is which.
Kim Tallbear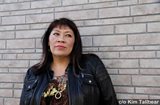 Kim Tallbear – Associate Professor of Anthropology, University of Texas. She is a member of the Sisseton Wahpeton Oyate, part of the Santee Dakota people in South Dakota and  author of Native American DNA: Tribal belonging and the false promise of genetic science (University of Minnesota Press).  She is interested in looking at the way that DNA testing is changing how Native Americans think about tribal membership.  She argues that genetic science is a blunt tool to try and understand identity because it is not just  a matter of  blood -ties. 
Joan Breton Connelly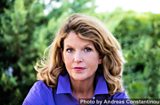 Joan Breton Connelly – American classical archaeologist and Professor of Classics and Art History at New York University. She is Director of the Yeronisos Island Excavations and Field School in Cyprus and author of The Parthenon Enigma.  Controversially she argues that  modern preoccupations with beauty, proportion and secular ideas of democracy have  been projected back into the past which have lead to a misunderstanding of  the Parthenon of Athens.  Far from being an icon of Western secular civilisation it is a monument which glorifies self-sacrifice for the common good , set in a world of cult ritual.  
60 Second Idea to Change the World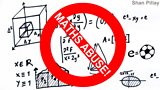 Ian Stewart wants to stamp out maths abuse.  There are two main kinds: using bad mathematics to mislead or confuse, and airbrushing maths out of history when it plays a vital role but does not get mentioned. He wants worldwide legislation forcing all such cases to display a bright red MATHS ABUSE sticker. Audio abuses should be preceded by a suitably rude noise. It's a novel way to improve the public perception of mathematics and convince doubters that it's important.