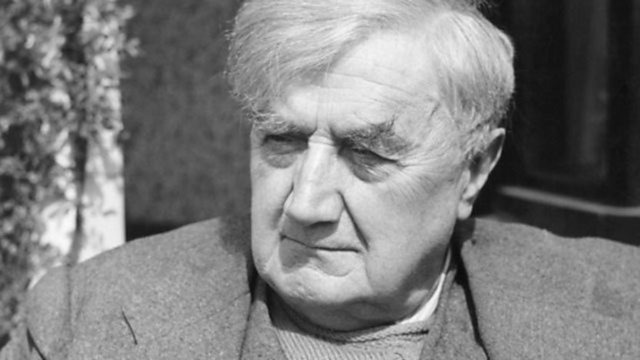 Ralph Vaughan Williams
Despite his fascination with music for the stage from childhood onwards, Vaughan Williams's operas remain a neglected area of his work. His first opera, Hugh the Drover, was influenced by his folksong collecting of the early 1900s, and the concerns expressed in his 1912 essay 'Who wants the English Composer?'.
The pastoral episode Shepherds of the Delectable Mountains is a staging post along the course of Vaughan Williams's John Bunyan odyssey, a thread which would weave itself through the whole of his creative life, and would culminate in 1951 with the premiere of his full-scale opera The Pilgrim's Progress.
Donald Macleod turns to Vaughan Williams' works on Elizabethan and Tudor themes as well as the chequered performance history of his operas. Was it possible that the composer may have lacked a commercial edge, given that his private wealth meant he could 'indulge his fancy' in writing operas without having to worry if they did badly at the box office? While Sir John in Love had been germinating in his mind since his stint at the RSC as a musical director in 1913, his Five Tudor Portraits were suggested to him by Elgar, who recommended Skelton's verse to him as 'pure jazz'.
Finally, Donald Macleod looks at the Vaughan Williams' experiences during the Second World War, and his work on what became an idée fixe throughout his life, his musical treatment of John Bunyan's Pilgrim's Progress.
Featured in...
Listen to programmes examining the life and works of Ralph Vaughan Williams.