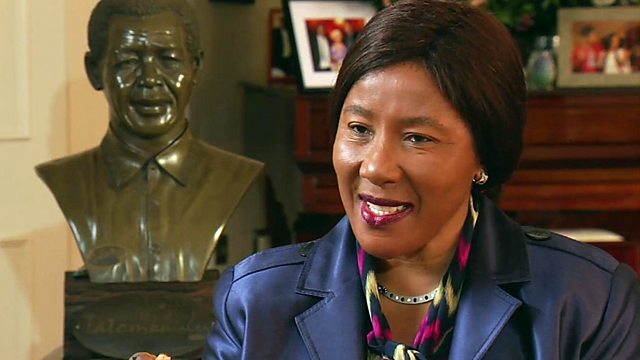 Mandela's daughter: I do believe in the ANC
The daughter of Nelson Mandela, Makaziwe Mandela has told BBC HARDtalk that she believes in the African National Congress (ANC) and what it stands for.
"There might be things that are not going right in the party, there might be individuals who are doing things that don't adhere to the principles of the party, [it] does not necessarily make the party wrong."
The ANC has been in power since the end of white-minority rule in 1994, but high levels of unemployment, allegations of widespread corruption and a lack of basic services has seen a growing dissatisfaction with the government.
Makaziwe Mandela was speaking in the week of the country's first election since the death of Nelson Mandela - South Africa's first black president