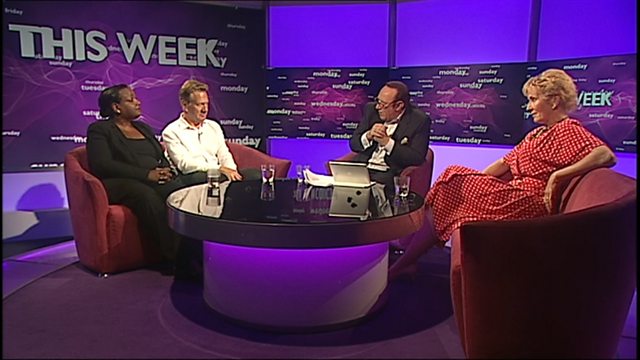 What does UKIP rise mean for the 2015 general election?
UKIP will hurt the Tory vote and could deliver the 2015 election result to Ed Miliband, said Diane Abbott.
The This Week panel looked at the rise of UIKIP, how well it will do in the 2014 European elections, and how this could affect the 2015 general election result.
As they debated Christine Hamilton's film, she told them that UKIP was not there "to prop up David Cameron", and how it had transformed from a pressure group to a major political party.
Michael Portillo said every Tory leader "always disappoints the right wing", and losing the 2015 election would mean the Conservative Party had not have won a general election for nearly 30 years.
They looked at claims of racism in political parties, and Nigel Farage's decision not to stand in the 5 June Newark by-election in a debate chaired by Andrew Neil.