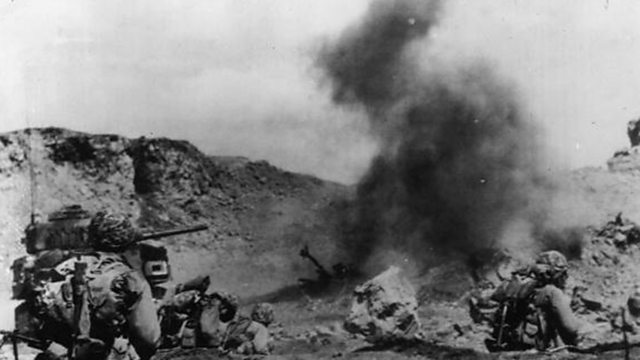 Talking About the 'Battle' Against Cancer
Listen in pop-out player
'Fight' metaphors are commonly used to describe people's experiences with cancer, but increasingly evidence suggests that this approach is not helpful for many patients. Kate Granger is a doctor and terminally ill cancer patient from the north of England and she gives Health Check her perspective.
Elena Semino, Professor of Linguistics and English Language at Lancaster University in the UK has been studying the language used in end of life care and has analysed data from patients, health professionals and carers. Her results, which she is presenting at a conference at the Work Foundation in London, suggest that it is altogether a more nuanced picture, and that using 'fight' metaphors can be useful for some.
Lake Victoria deaths
Each year, a staggering 5,000 people die in the waters of East Africa's Lake Victoria; one of the highest fatality rates through drowning in the world. The lake is shared between Uganda, Kenya and Tanzania. The challenges of ensuring water safety in Uganda made the headlines last month when at least 109 people drowned on Lake Albert in the west of the country. The BBC's Catherine Byaruhanga visited one organisation taking a new approach to saving lives on the lakes of Uganda.
Delayed cord clamping
When a baby has just been born a third of their blood is still in the placenta, so if you delay clamping and cutting the cord for just a minute or two after birth, some of that blood will flow into the baby and help prevent an iron deficiency. But many obstetricians do not do this because the recommended method involves holding the baby down at the level of the vagina rather than handing it straight over to the mother. The thinking has been that gravity plays an important part in helping the blood flow.
But now new research has found that gravity does not have an impact and just as much blood will flow to the baby if it is given to the mother with the cord still attached. The author of this new research, which has just been published in the Lancet, is Professor Nestor Vain from the Buenos Aires School of Medicine and Foundation for Maternal and Child Health in Argentina.
Picture credit: Leatherneck advance, 1945, Keystone/Getty Images (to illustrate fight with the enemy/cancer)
Last on
Sun 11 May 2014
04:32

GMT