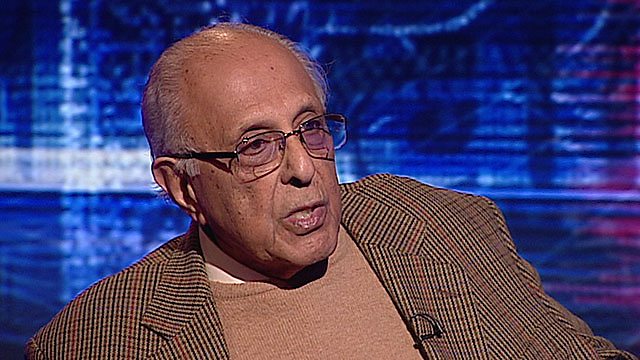 Ahmed Kathrada: I can never be anti-Jewish
Ahmed Kathrada was one of the big names of South Africa's anti-apartheid struggle. He was sentenced to life in prison and spent time alongside Nelson Mandela on Robben Island.
After 26 years in prison he was released and was then persuaded by Nelson Mandela to join him in government - an experience he did not enjoy. But he has never stopped campaigning for the ideals of freedom on which the anti-apartheid movement was based.
Today he says he gives his whole-hearted support to the Palestinians but makes clear he is critical of Israel, not anti-Jewish.