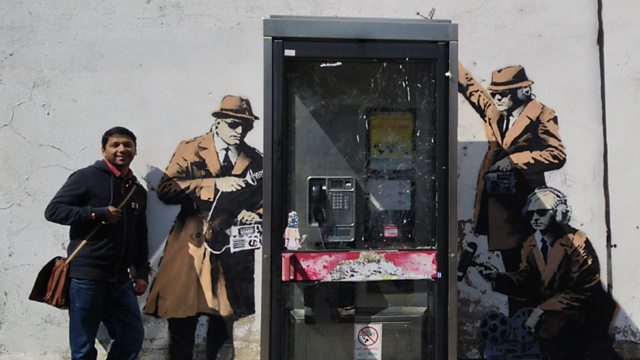 Banksy thought to be behind Cheltenham artwork
You must have heard about the world famous graffiti artist, Banksy, known for his satirical street art.
It's thought he chose Cheltenham to convey one of his latest messages.
Outside a phone box on Hewlett Road, art depicting spies appeared this week, with a similar stencilling technique used by the artist.
BBC's Anisa Indawala met with Bangladeshi local Taj to see what this means to someone from the Asian community, and what happened to similar artwork at a Muslim community centre in Bristol…