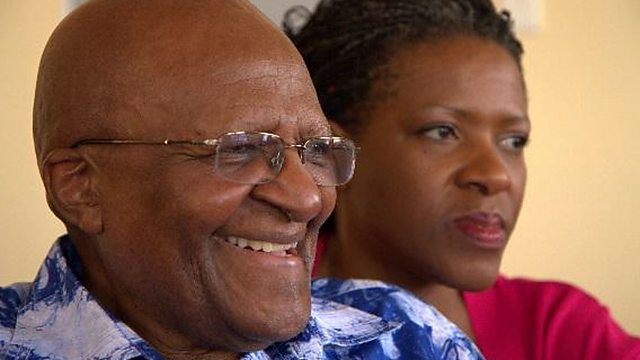 Desmond Tutu: Family and Forgiveness
Listen in pop-out player
During the apartheid years Archbishop Desmond Tutu was known globally for his vocal opposition to white minority rule - and his famously good humour. Now he and his daughter - the Reverend Mpho Tutu - have written "The Book of Forgiving" - a guide to the process of forgiveness.
Akhil Sharma was ten years old when his brother was left brain-damaged by an accident in a swimming pool. Akhil describes the tragedy and the profound effect it had on his own life, in his autobiographical novel "Family Life".
Ann Hunt and Elizabeth Hamel, the twin sisters separated as babies and who were only reunited 78 years later. Outlook was present at their emotional reunion in California last week.
Picture: Archbishop Desmond Tutu and his daughter the Reverend Mpho Tutu
Picture credit: Oryx Media 2013
Last on