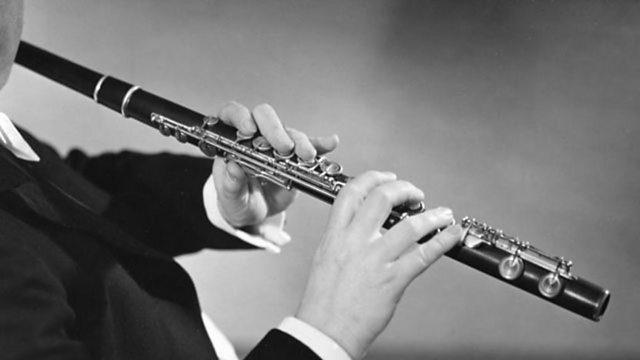 William Alwyn
Donald Macleod explores the range of music Alwyn created during his long and prolific career, which embraced film scores as well concert hall works. While the composer was well-known for film scores including Odd Man Out, Fallen Idol and The History of Mr Polly, he also wrote many works for the concert hall, which are rarely heard today.
During the Second World War Alwyn, began composing for propaganda films and documentaries and was soon in demand for feature films. Alwyn was a man of diverse and passionate enthusiasms: he wrote poetry and enjoyed painting, both as an artist himself and as a collector. Macleod explores the influence of painting, particularly pre-Raphaelite work, on his music.
During the 1950s Alwyn's home and professional life had become so stressful that in the early 1960s he suffered a nervous breakdown. Donald Macleod looks at some of the chamber music Alwyn wrote during those difficult years and introduces a work dedicated to the man who was perhaps more influential on Alwyn's career than any other – Sir Henry Wood. One of Alwyn's long-cherished dreams while he was writing film scores was to compose for the stage, and after he had settled into his new home in Suffolk he spent the next 14 years working on two operas.