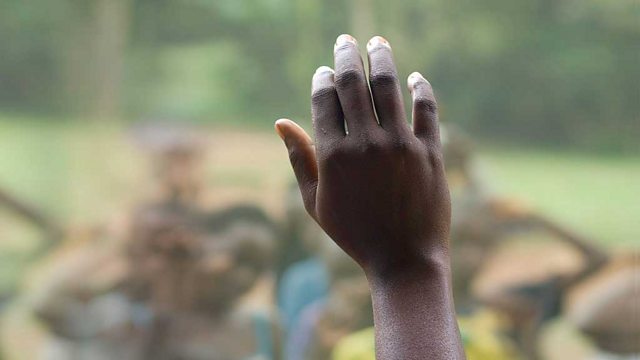 South Africa Decides: Is Democracy Delivering?
Listen in pop-out player
It's been 20 years since South Africa's first democratic elections, which ushered in a new era of political freedom for millions of South Africans. On 7 May, in the county's fifth democratic general election, a generation of young people born into a country free of racial segregation will vote for the first time.
Has democracy delivered for South Africa?
In the 1970s and 80s, the African National Congress and all it stood for caught the global imagination. The freedom fighters won support from many countries in Africa and activists around the world. The first democratic elections in South Africa were supposed to be revolutionary. The ANC won by a landslide, and has been in power ever since.
It claims many successes: the nation's constitution is an object of pride, enshrining South Africans' rights to equality, education, and basic services. Access to electricity has doubled in South African households in the past 10 years, and around 16 million people now receive welfare grants from the government.
But critics say the ANC has fallen short of its promise of a brighter future. While the government's Black Economic Empowerment scheme has created a new upwardly mobile elite, there are concerns that the benefits have not spread. The country's jobless rate remains stubbornly high at 24.7%; and two decades after the dismantling of apartheid, average earnings for black households are still one sixth of their white counterparts. Data from the World Bank suggests South African society is becoming more unequal, not less. Has the ANC betrayed the values it championed for so many years?
The election takes place in the wake of Nelson Mandela's passing - South Africa's first democratically elected president and hero of its liberation movement. Questions over good governance now dog the ANC. Recent revelations that the current president Jacob Zuma spent millions upgrading his private residence caused outrage and allegations of cronyism and corruption. Has the ANC squandered the moral authority it once possessed?
The party's political dominance is still indisputable, although opposition parties are now seeking to capitalise on popular dissatisfaction and disaffection. But attempts to create a unified coalition of opposition parties have imploded - consumed by infighting and factionalism. Do South Africans still feel a sense of loyalty to the party that liberated their nation? Is there a viable alternative to the ANC - and can South Africa function as an effective democracy without an effective opposition?
Few doubt there will be another win for the ANC on 7 May - albeit, perhaps, with a reduced majority and losses in some areas. But does the party have what it takes to take the country forward? What will democracy look like in another 20 years?
Join Audrey Brown and Lerato Mbele for the BBC Africa Debate to discuss these issues with special invited guests.
Last on