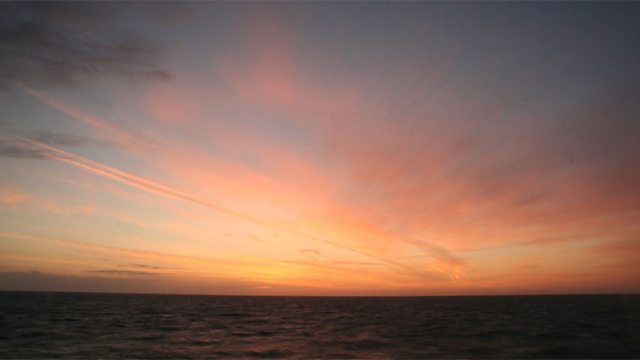 Thought for the Day - 23/04/2014 - Rev Dr Jane Leach
When I was a teenager, the Herald of Free Enterprise, out of Dover where I lived, capsized off Zeebrugge killing 193 people. I remember the school assemblies where the grief of those who had lost fathers and brothers on the crew mixed with pride at tales of the heroism of some and with shame as it emerged how others were culpable. As I have seen reports this week of the Korean ferry disaster my thoughts have gone back to that time.
In both of these incidents and also in the case of the Costa Concordia which capsized in the Mediterranean in 2012 leaving 32 dead, attention has focused on the actions of the respective captains. In 1987 David Lewry was held responsible for leaving port without knowing that the bow doors were shut; Captain Francesco Schettino is in the midst of a trial for manslaughter; and this week anger is being directed at Captain Lee Joon-Seok, for indecision, and for being one of the first to leave the ship. His sense of shame is of little comfort to those who have lost loved ones.
Bereavement theories all point to the fact that anger is a part of the agony of grief, but part of the anger directed now at Lee Joon-Seok arises from the strong ethical sense that a captain should be the last to leave a sinking ship.
The expectation points up a curious double standard amongst human beings. In moral thrall to Richard Dawkins' Selfish Gene, at times we want to claim that the instinct for self-preservation is only human. Yet from those with a duty of care, we demand a standard of behaviour way beyond this – a preparedness to sacrifice self for the sake of the other.
This weekend 2 billion Christians throughout the world have celebrated Easter marking the events of 2000 years ago when a man, known for his sacrificial love, laid down his life, and who, in the process faced the disciples who had betrayed him with what they had done and forgave them. His attitude was held to be so extraordinary by the soldiers on duty that they variously declared him 'innocent', 'righteous' or a 'son of God'.
Surrounded by a celebrity culture of self-indulgence and confessional exhibitionism both the behaviour of Jesus and his disciples who faced up to the consequences of what they had done might seem superhuman. Yet we know that in a crisis we need human beings who might transcend their own survival instinct and that we need to hold to account those who abrogate their responsibilities to put others first.
What might give any of us the courage in a crisis, to behave in God-like way is doubtless beyond reduction to a simple formula. But, we might start by asking ourselves how we make visible to one another the examples of sacrificial leadership that we find in literature or in our religious traditions or in daily life; and by being honest about our own failures to live up to such high standards. In that way we might temper our desire for justice for victims with an empathy towards those who fail when put to the test, and support one another in living into a higher vision for humanity.