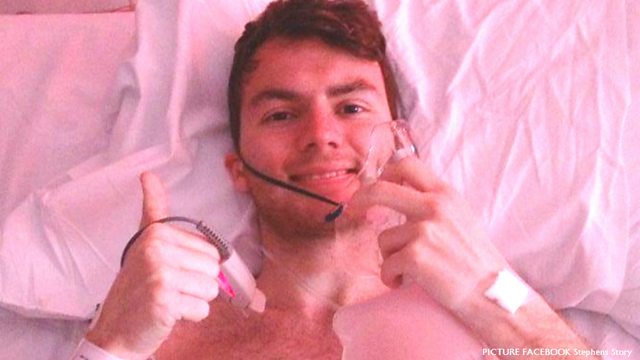 Stephen Sutton's story
Stephen Sutton from Burntwood is 19 and has terminal cancer. When he was diagnosed, he made a bucket list of things he wanted to do before he died. One of them was to raise money for the Teenage Cancer Trust and it went so well, he said he wanted to raise a million before he lost his battle with the illness.
Stephen's now very ill. On 22nd April 2014 he put messages on Facebook and Twitter saying this: "It's a final thumbs up from me! I've done well to blag things as well as I have up till now, but unfortunately I think this is just one hurdle too far."
Thousands of people all over the world donated hundreds of thousands of pounds. Pete Morgan on BBC WM spoke about Stephen's campaign as well as speaking to his family and people affected by his story.