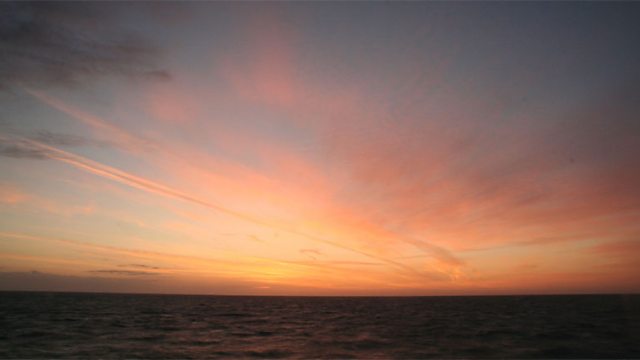 Thought for the Day - 18/04/2014 - Cardinal Vincent Nichols
Today Christians throughout the world will come together to venerate the Cross of Jesus Christ. The figure of the crucified Jesus will be held aloft, carried in procession, touched and kissed with loving devotion. Today we have eyes for the suffering he bore, the wounds inflicted on his body.
As I prepare for the church services of this Good Friday, the words of two Popes spring to mind. Standing just outside St George's Cathedral Southwark in 1982, Pope John Paul II said that the cross of Jesus represented the suffering of all humanity, 'from the first Adam to today.' In contemplating the suffering of Christ, then, I open my heart to the suffering of every person today.
Last week Pope Francis spoke with equal candour at a conference against human trafficking in the Vatican. Organised by the Bishops' Conference of England and Wales, the conference brought together police chiefs from across the world, including our own Commissioner of the Metropolitan Police Sir Bernard Hogan Howe and also the Home Secretary, Theresa May.
They came together to work out what practical steps could be taken towards the eradication of human trafficking throughout the world. The model which was on offer to the conference was an initiative in London in which the police and the Church have been working together for the past three years.
We heard the harrowing stories of victims from different countries. Women described in moving testimony their cruel treatment and the fear with which they lived. Delegates from the law enforcement agencies and the Church listened - in order to understand how best to build an active network to combat trafficking by working collaboratively.
Pope Francis spoke of the crime of human trafficking, slavery in modern dress, as a terrible 'wound in the body of Christ.'
He appealed in the strongest terms that this trade in which children, women and men are bought and sold as if they were no more than commercial goods, be halted! 'Enough', he cried.
Then he said these words: 'Humanity still hasn't learnt how to cry, how to lament. We need many tears in order to understand the dimension of this drama.' He was asking us to cry!
Good Friday, today, is the day on which Christians learn again to shed tears of compassion, tears for our crucified saviour, tears for every victim of abuse, tears for the destitution of so many in the world today, tears of shame and anger at the slavery that disfigures our modern world. They are tears which should be shed as, together, we all resolve each to play our part in the healing of our wounded world.